"Old Lamps and New: Restoring and Decorating"
$7.50
This is a complete "How to" book on restoring and decorating old kerosene lamps, concisely written. It outlines the history of the kerosene lamp, shows how to identify various styles of lamps and covers the painting and firing of new globes.
For anyone wanting to restore or paint lamps , this book is a MUST!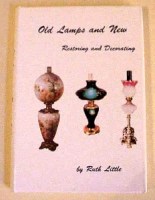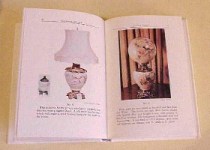 "Food for Thought: A Cookbook With Washable Pages"

$4.50

"Food for Thought" is a potpourri of delicious recipes in a beautiful cookbook with a firm, laminated, full-color binding. It contains over 500 recipes from 1889-1907, 1910-1989. Many full-color pages, plus original artwork by Ruth scattered throughout.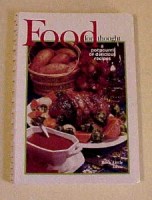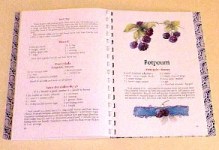 "The Heart That Gives Gathers"
$3.50
an inspirational book with Bible verses on the art of giving and receiving. This was Ruth's personal motto. Ruth's handpainted roses and bluebirds are throughout the book. This item makes a lovely gift for all occasions.