beginning the process of painting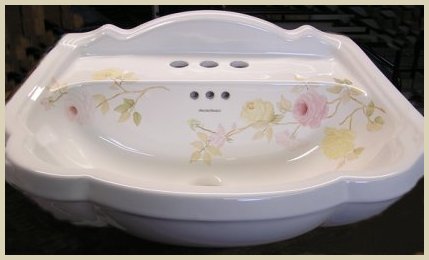 My painting can be done on any fired glazed surface that can be fired in a kiln. These surfaces include stoneware, china, ceramic, porcelain and others.

My paintings are done with the same attention to design, pattern, color and visual texture as other forms of painting ( watercolor, oil, acrylic, etc ) are done. The technique most closely resembles that of watercolor but the appearance is much like oil painting-rich and deep.

China painting is done with a paint base made of fine crystals of ground minerals. The painting develops depth and richness with subsequent layers of paint and firings. The design can be completed and fired in one layer, but for depth and richness usually associated with the technique, multiple firings are usually preferred.